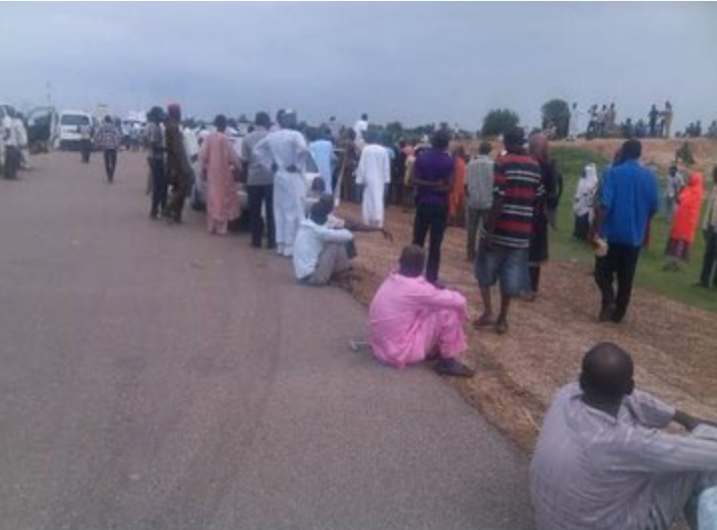 Some Nigerian travelers were reportedly ambushed along Yobe – Maiduguri road Yesterday by terrorist group, killing all the Victims involved.
A Nigerian man who was among the Victims reported to have speak with his mother before he was Killed by the terrorist group.
"Momma! they are after us, they have blocked the road and now chasing us, I am right now running and they are right behind me".
They were attacked on the road, chased, caught and Killed..
A social media user who narrates the story said his corpse was found this morning with open throat,
"He called his mum while he was running. Just this morning I heard his corpse was found with a sliced throat".
---
---
Categories: NEWS UPDATES