Polytron has unveiled the world's first transparent smartphone.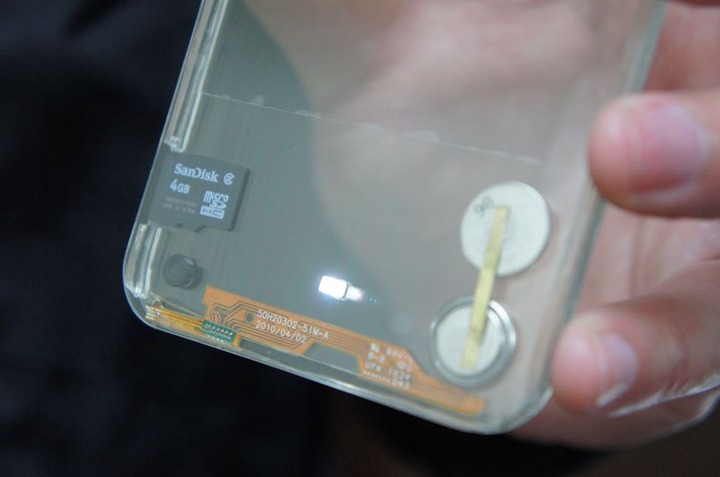 The Taiwanese manufacturer showcased a prototype handset made almost entirely of glass, with only the circuit board, memory card and camera visible.The device features touchscreen technology and its SIM, SD card, battery, microphone and camera are all functional, but the model on show did not have an operating system on board.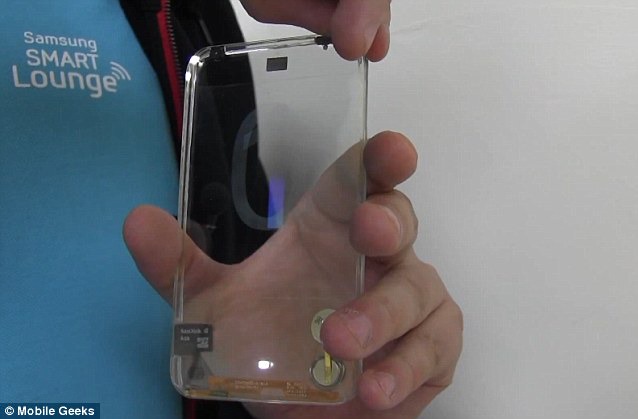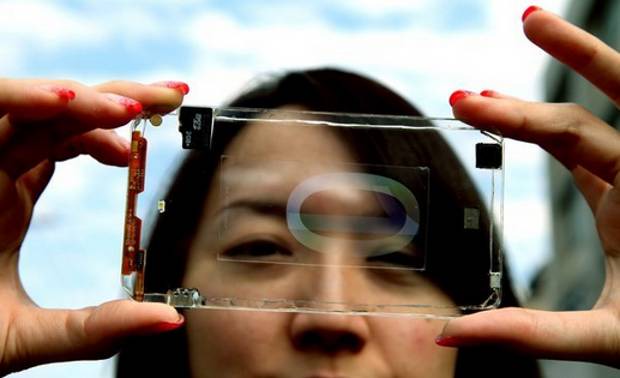 Polytron is experimenting with a technology dubbed 'Polyvision Privacy Glass', an opaque substance that becomes see-through when an electric current passes through it.
The firm has also developed a technique for feeding microscopic wires into the glass, making them barely visible to the naked eye.
---
---
Categories: TECH & SCIENCE