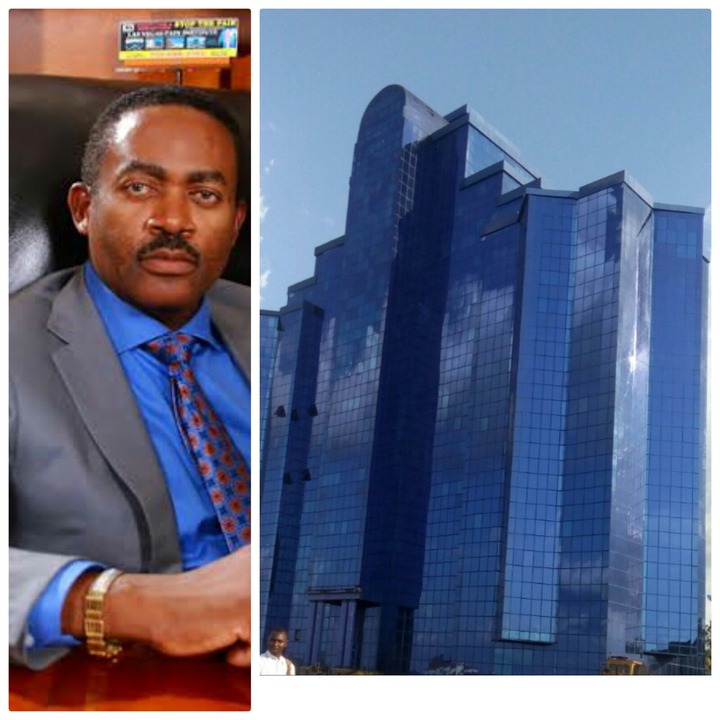 A few years ago Dr. Godwin Maduka, an Anambra State born, US based medical doctor, became an internet sensation when pictures of a 17-storey medical research centre and hospital he built at his Umuchukwu home town in Orumba South Local Government Area of the state flooded social media.
A philanthropist, Dr. Maduka's imprints are all over Umuchukwu. From the tarred road that connects the community to the rest of the state whose construction he influenced, to a world class village recreation centre, two adjacent gigantic residential structures and of course, the massive hospital, he built, he has made his mark in the community he calls home. And now, ahead of the 2021 governorship election in the state, he has thrown his hat into the ring, joining the long list of billionaires and top professionals angling to replace Chief Willie Obiano, the incumbent governor, in 2022.
Dr. Maduka has begun his campaign, albeit, subtly, in earnest, promoting his ideas and programmes for the state through his recently created Facebook page.
"Good leadership is an indisputable and indispensable quality needed for any organization or institution to excel," he wrote via the social media platform on Saturday.
"A person who does not understand or have what it takes to be in a position of authority will not only perform poorly but will also inflict suffering on the masses and possibly take the people hostage. It is just as the famous Latin Maxim states: *_"Nemo dat, quod non habet" ("You cannot give what you do not have")_*.
"In this regard, there are certain qualities that a person who will perfectly fit and ought to govern Anambra State must possess which includes ability to show good leadership by liaising with the people to identify their genuine needs and solving the problems.
"In the light of the foregoing, I most respectfully present Dr. Godwin Maduka(Lion of Africa, Okosisi Orumba) to Ndi Anambra. He is a man with a genuine and burning desire to always transform his society and environment to enviable heights. His track records are there to buttress this assertion both in his business excellence and philanthropic accomplishments. He is the man that surely will bring positive change to the quality of Anambra State workforce anchored on better conditions of service in the Civil Service if given the opportunity to serve Anambra State.
"In the area of infrastructural developments, the myriads of projects that he has over the years singlehandedly financed and executed for individuals, communities and the Government are incontrovertible evidence that he will apply our commonwealth best to the needs of Ndi Anambra if given the opportunity to serve as Governor. Obviously, he is the missing link in our leadership needs."
He is winning support gradually. But with little political exposure, he faces an uphill task in a very complex political environment and a particularly difficult state.
Potentially lining up too, for the governorship job, are highly exposed and vastly experienced individuals like former Central Bank of Nigeria governor, Professor Chukwuma Soludo; Anambra South senator, Ifeanyi Uba; Senator Andy Uba, his brother Chris, among numerous other wealthy individuals.
He cannot be ruled out, regardless, but the odds might be stacked against him, not minding his philanthropic gestures.
---
---
Categories: NEWS UPDATES